QuickDrain Healthcare Study: Major Cleveland Hospital System
May 21, 2020
QuickDrain ProLine Drain System Offers Ease of Installation at Major Hospital Project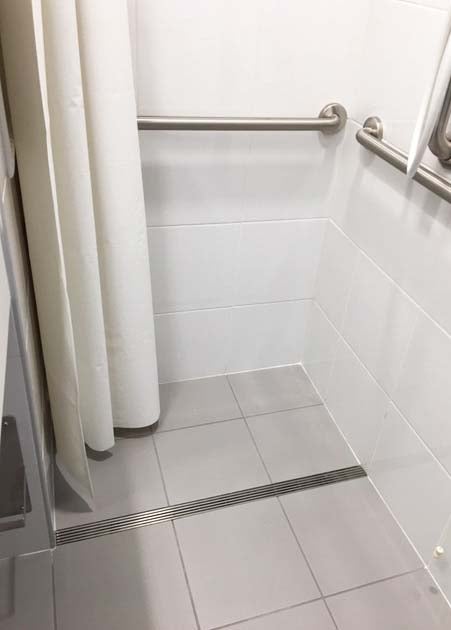 SPRING 2020 | CLEVELAND, OH — Brian Clifford, Plumbing Superintendent at Relmec Mechanical LLC, has been in the industry for more than 25 years, so he thought he'd seen it all — until he had the opportunity to use QuickDrain's ProLine linear drains in 2015 as part of a large-scale project for a major hospital network in Cleveland, Ohio. "This was the first time I had used QuickDrain or heard of it, and I thought, wow, here's something new," he said.
Clifford says the ProLine drains were easier to install than other drains. "They're a lot smaller and lighter to move around," he said. The tile setter also liked the ease of installation, according to Clifford. "In this application, we only had to pitch the floor to the drain and set it at the front of the shower. With a round drain, you have to pitch the floor in all different directions."
Clifford also says that QuickDrain's extension pieces were extremely helpful, and he liked being able to customize. "On this project, the showers were bigger than usual, so we used the extensions to take up a little more space and cover the opening," he explains. "The look of it is so nice."
I would definitely recommend QuickDrain to others," Clifford said. "It was a simple process, everyone was on the same page throughout the process, and it turned out great.